Here at Priory Meadow we are passionate about supporting our local community. Read on for ways we support local people and charities.
CHARITY PARTNER OF THE YEAR 22 – 23
From July 1st 2022 – June 30th 2023 our charity of the year is The RNLI.
This will see various events and campaigns take place here at Priory Meadow shopping centre over the next 12 months, helping to raise vital funds and awareness for the RNLI.
The RNLI charity saves lives at sea. Its volunteers provide a 24-hour search and rescue service around the United Kingdom and Republic of Ireland coasts, including Hastings.
The RNLI is independent of Coastguard and government and depends on voluntary donations and legacies to maintain its rescue service.
Since the RNLI was founded in 1824, its lifeboat crews and lifeguards have saved over 142,700 lives.
Andy Harvey, Centre Manager for Priory Meadow, said: 'Being a seaside town we feel so passionate about supporting the RNLI.'
'We were given insight into the running costs of Hastings Lifeboat Station, which is a huge sum of money, and with support from our valued visitors to Priory Meadow we hope to fundraise and contribute as much as we can to make a difference.'
'You can look forward to seeing the RNLI team in and around the centre during the partnership, as well as at family friendly events throughout the year.' he added.
Claire Cardwell from the RNLI said: 'The RNLI is delighted to be working with Priory Meadow Shopping centre to raise vital funds for RNLI lifesavers. Our volunteer lifeboat crews provide a 24-hour rescue service at Hastings and our seasonal lifeguards look after people at its busy beaches.'
'Every penny we raise together, and every message we share could save a live. A huge thank you to everyone on the team at Priory Meadow, and all its customers, for your support.'
CUPPA CLUB
In October 2018 we launched our first ever Cuppa Club event. The event features free tea, cake and entertainment for seniors, and is supported by Age UK East Sussex.
The aim of Cuppa Club is to promote friendship and help reduce loneliness in the community, particularly amongst older people.
We have since run four Cuppa Club events and they have been a huge success with fantastic feedback.
Unfortunately since the pandemic Cuppa Club has been on hold. Keep an out on our events page for details of future potential Cuppa Club events.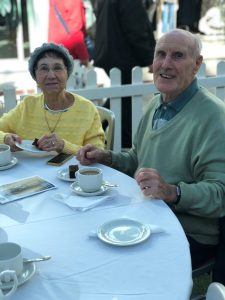 SHOPMOBILITY
Information coming soon.
TRUSSELL TRUST 
We are pleased to announce our corporate charity partnership with the Trussell Trust, an organisation that aims to end hunger and poverty in the UK. The Trussell Trust supports more than 1,200 food banks across the UK, including Hastings Foodbank, to provide a minimum of three days' nutritionally-balanced emergency food to people in need, as well as providing support to help people resolve the challenges they face. In 2018-19, food banks in the Trussell Trust's network provided 1.6 million emergency food parcels to people in crisis. More than 550,000 of these went to children.
We will be working with Hastings Foodbank to provide financial support from fundraising activities in and around the centre.  We also have a donation drop-off point in the centre located by Marks and Spencer where you can donate non perishable food items.
As well as this we will be supporting with storage space, raising awareness and creating opportunities to recruit volunteers. Watch this space for an update!
Alex Christian, Head of Corporate Partnerships at the Trussell Trust said: "We are thrilled to have NewRiver as our new corporate partner. We have seen a record demand in food bank use in the last year, with more and more people struggling to afford the basics. This isn't right.
But thanks to the incredibly vital support from our partners, we're committed to working towards a future where there is no need for food banks. We're continually blown away by people's support to provide emergency help and this kind of generosity from NewRiver shows that as a nation we believe in justice and compassion to change society for the better."
Centre manager at Priory Meadow said: "We are delighted to enter into this partnership with Hastings Foodbank, which works tirelessly to support people in crisis. This is an exciting opportunity for Priory Meadow and, given our position in the heart of the community, we are uniquely placed to help the Hastings Foodbank raise awareness and support those in need in Hastings. The partnership will also present our own staff with opportunities to volunteer and provide practical help, bringing us even closer to the community we serve."
To find out more about the Trussell Trust and Hastings Foodbank visit www.trusselltrust.org and  hastings.foodbank.org.uk
HASTINGS RUNNERS ROAD RACE SPONSORSHIP
For the past 16 years we have been proud main sponsors of the Keith Chandler Memorial 5 Mile Road Race. The Hastings Runners 5 Mile offers a fast and flat course along the scenic seafront of Hastings. The race is held in memory of former member Keith Chandler who joined Hastings Runners in the early 90's and remained a member until his death in 2005. All proceeds from the race are donated to St Michael's Hospice and we are delighted to sponsor the event with a donation of £550.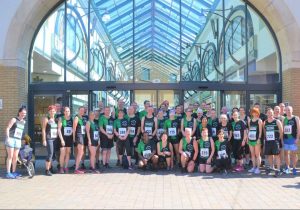 PAST SUPPORT
Our Charity Partner for July 18 – June 19 was Charity For Kids. Charity For Kids help sick, disabled and terminally ill children across Hastings and the surrounding areas.
In Christmas 18′ we introduced a Giving Tree, shoppers could select a tag from the tree, purchase a suitable gift, then take the gift and tag to the management office located on the first floor. The management team then arranged for the gifts to be wrapped and presented to Charity For Kids in time for the big day.
Due to overwhelming generosity, we were able to spread the kindness even further and distribute presents to two additional local organisations; Chestnut Tree House Children's Hospice and The Kipling Children's Ward at The Conquest Hospital, Hastings.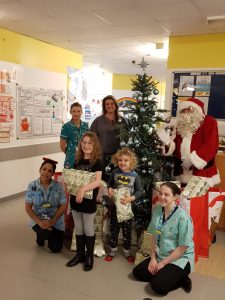 From July 1st 2018 until June 2022 we supported Chestnut Tree House Children's Hospice.
Chestnut Tree House Children's Hospice cares for 300 children in the South East, 60 of whom are in East Sussex, all of whom are unlikely to reach adulthood. Their Community Nursing Team visit families at home, taking children out to explore their local community or simply giving tired families and carers the chance to take a well-earned break.
The partnership has seen various events and campaigns take place at Priory Meadow over the years.
It costs over £3.9 million every year to provide Chestnut Tree House's care and less than 6% of that comes from central Government. They never charge children or families a penny, so rely heavily on the local community to fundraise. With support from the team and our valued visitors to Priory Meadow, we hope to contribute to raising funds and awareness for Chestnut Tree House.
To find out more about the charity visit their website by clicking here 
COMMUNITY NOTICE BOARD
Here in the shopping centre we have a community notice board. It's your place to say hello. Whether it's wanting to advertise your weekly book club or your fundraising event, get in touch with us to see if we can help display your poster.